Some of our clients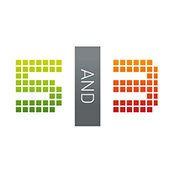 Our video production services.
Our most recent project was filming for the BBC, covering the topic of Kwanzaa. The BBC assigned a producer whom we closely worked with to deliver the project. The video was distributed online which reached over 20K+ views via their official Facebook Page.
Promotional videos offer a great way to educate, inform and inspire your audinece. There are various styles of video which often depend on the subject of the video. Using a multitude of filming techniques we offer a creative and bespoke solution.
These videos have a range of uses. They can simply complex products/ services and engage your audience more effectively than traditional media. It also offers the ability convey ideas which would be impossible to film in a live setting.
Your video production company!
The industry is changing... What do you want to achieve with your video? In our early days we served clients and surpassed expectations. However, many of our clients had a great video but did not have the distribution behind the video that they spent 0000's on. Ultimately their videos reached a small audience when it could have reached thousands.
We now couple our video services with distribution. You don't have to spend 0000's on having content seen and this is an area we feel is of importance which is too often overlooked, which is why we now offer this service.
Bluerock is home to a collective of industry professionals, all with a passion and drive to deliver the best possible content, breathing life into concepts and surpassing the requirements of any given task. For that reason, we will commit to adding value for our clients on an ongoing basis.
Our video production company is based in Bedfordshire, although we produce work for clients all over the UK. We have a core team and a network of creative freelancers who we work with regularly, all with backgrounds in TV and Film.